A Kazan has many names around the world.
Some call it qazan, qozon, cazan, ghazan.
It is vastly used in many traditional cuisines, including Uzbek, Kazakh, Kyrgyz, Afgane, Uyghur, Armenian, Russian, Turkish, and many more.
It's a unique shape and material make it irreplaceable in the preparation of many different meals such as Pilaf, Lagman, Chorba, Baursak, etc.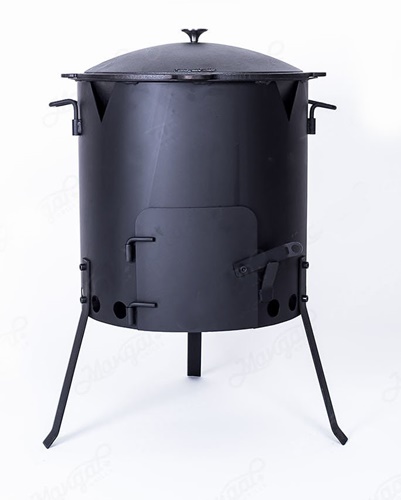 This particular item is made with respect to the classic ancient technic. The Kazan pot is made 100% out of cast iron, including the lid. It's treated in a traditional way seasoned with burned vegetable oil, no chemical coats or enamels, all-natural as it was for centuries before.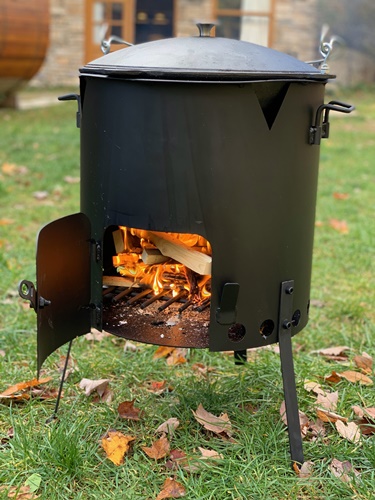 Except for the Kazan oven, there is also a wooden-burning stove-Rocket Stove that is very suitable for Camping Cooking. Kazan pot could also be put on the Rocket stove. Also the cast iron grill pan, Cast iron Skillet…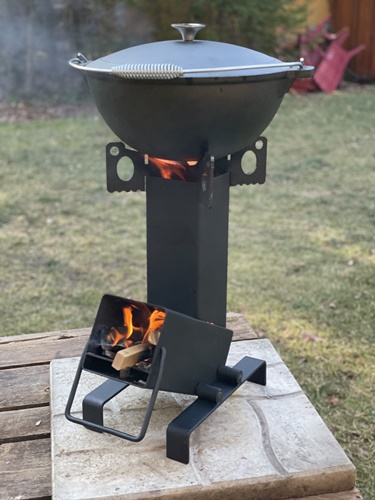 The Kazan Ovens and Rocket stove are coated with (1110F/600C) heat-resistant powder paint. And it is anti-rust. For more info, you could contact us via emma@geovein.com.
Kazan oven
Geovein hot sale outdoor cookware set cast iron Russian caul...
wooden-burning stove-Rocket Stove
Geovein Mini Portable Wood Burning Camping Stove - Our mini...
Geovein Hot Sale Camping Stove Wood Burning Outdoor Rocket S...